Dropsale is the latest project of me and my team at thangs.
Dropsale is work in progress. We launched the MVP last week. In our first test run we hit our self-set goal of 25 sales in one weekend. 🎉
https://www.dropsale.co/
Music distribution has changed a lot in the last couple of years. A lot of young independent artists on Soundcloud, YouTube etc. do all the marketing on their own, mainly by connecting with their fans through social media. With Dropsale we provide them an easy tool to quickly get started and focus totally on marketing. It just takes 3 simple steps and under 1 minute to set up a microshop and accept payments for your digital download.
Set up a microshop in under 1 minute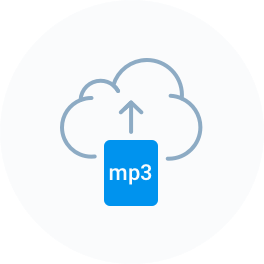 1st: Upload your song as MP3 on Dropsale.co via drag & drop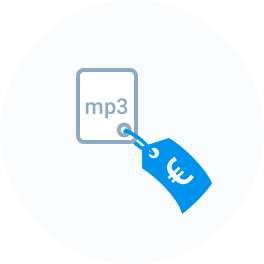 2nd: Name your price and generate your unique sale link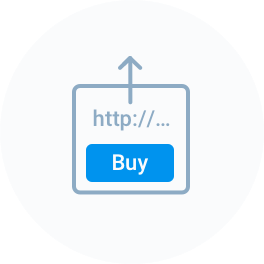 3rd: Share your link and accept payments from your fans via Credit Card or PayPal
(no PayPal account required)
Things we've tested so far
In the first test run we approved our first hypothesis: "We believe that fans (friends and family) of the artist will buy the song on Dropsale because they have read about it on social media." ✅
In customer interviews we approved our second hypothesis: "We believe that most of the customers buy the song because they want to support the artist." ✅
What we will test next
"We believe that artists (musicians) need support with their social media marketing because they want to make more sales." ❓
"We believe that customers are willing to pay more because they want to support the artist." ❓
This is how Dropsale works
Simply drag & drop your song on our website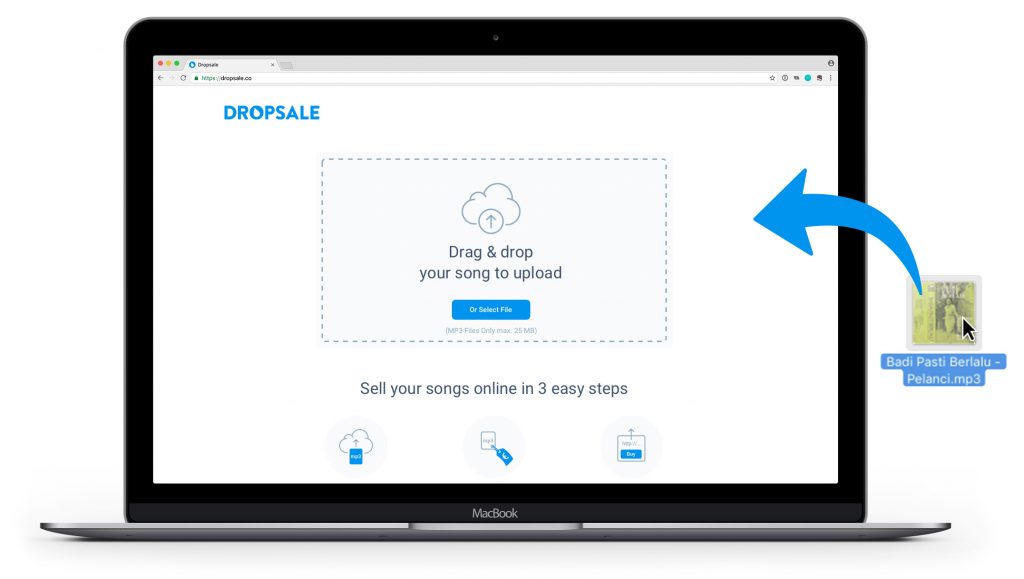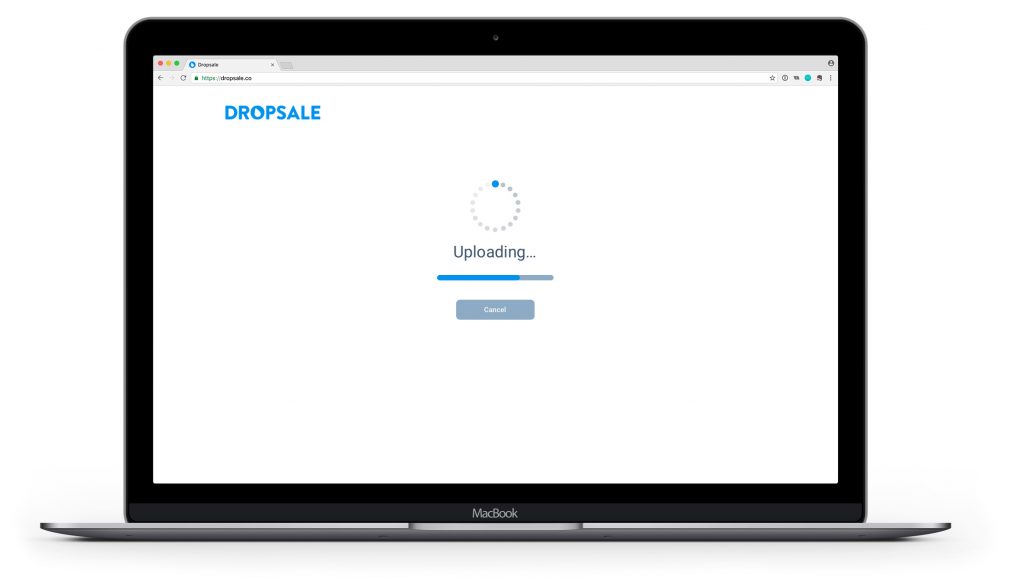 Name the price you want and generate sales link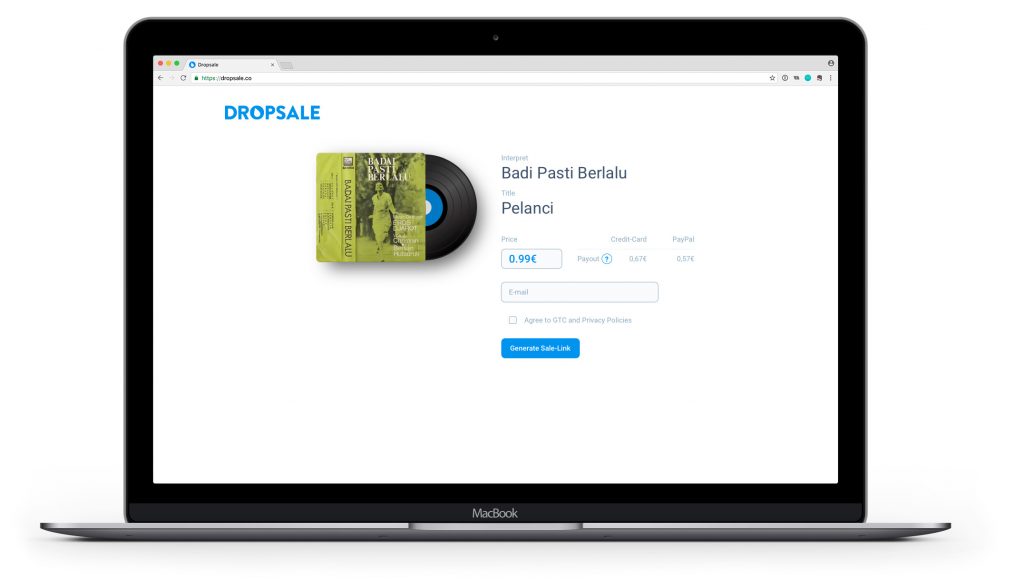 Share your link on social media and focus on marketing
Your fans can now pay for a digital download of your song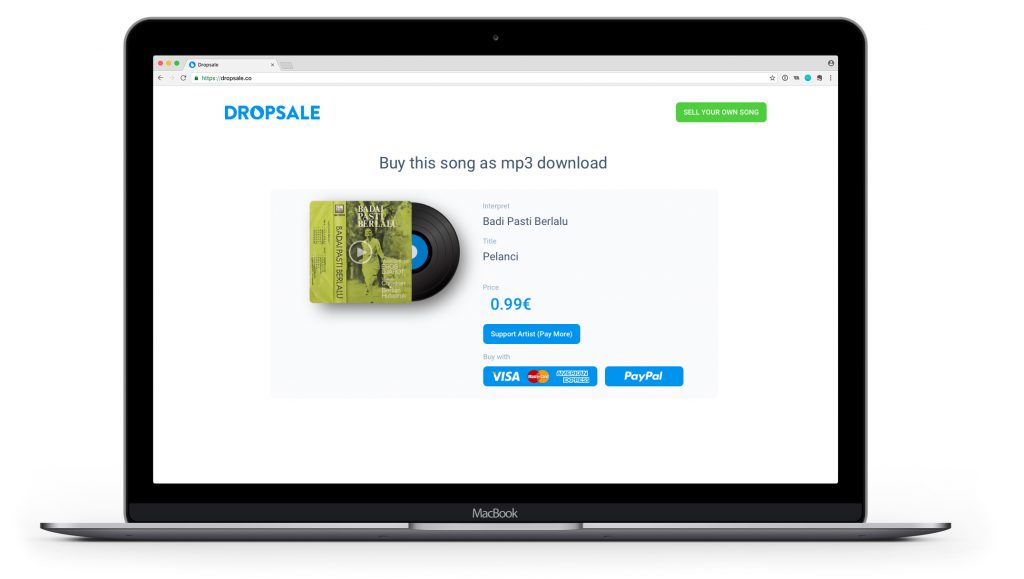 They can support you by paying more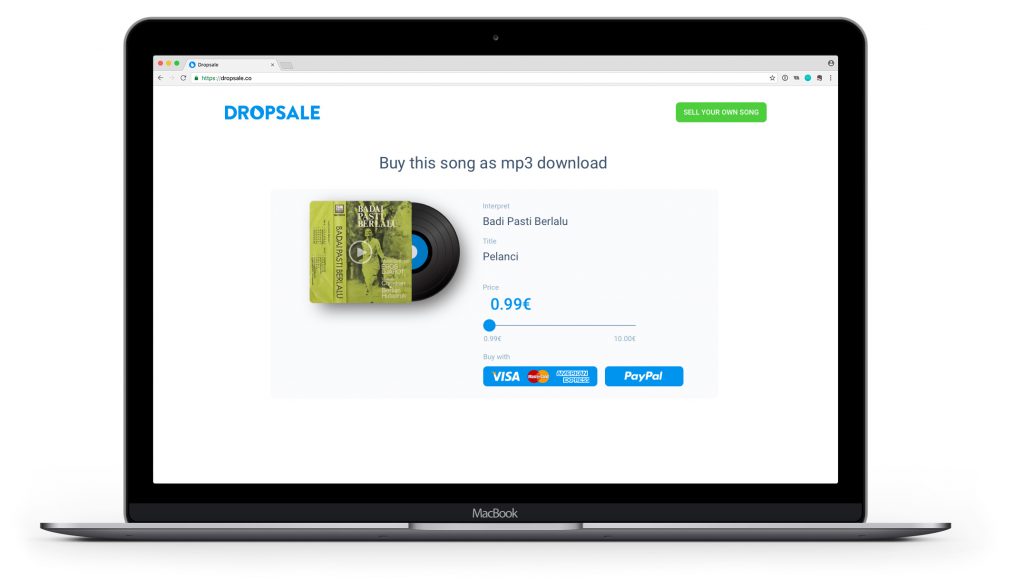 Simple clear forms and responses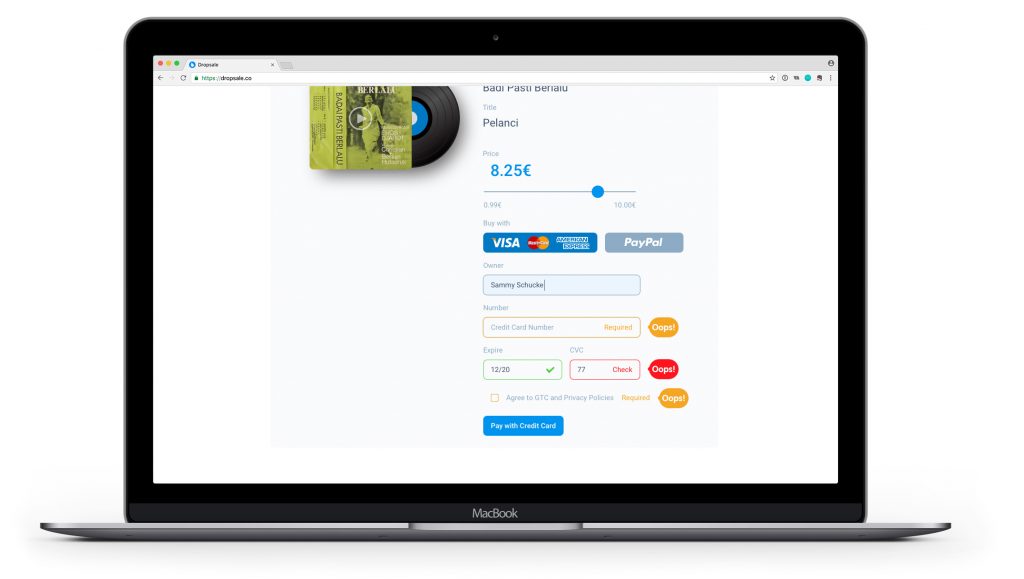 And finally a happy fan and artist